Live auction - bry_684629

-

LOUIS IX "SAINT LOUIS" Obole c. 1244-1247 Nîmes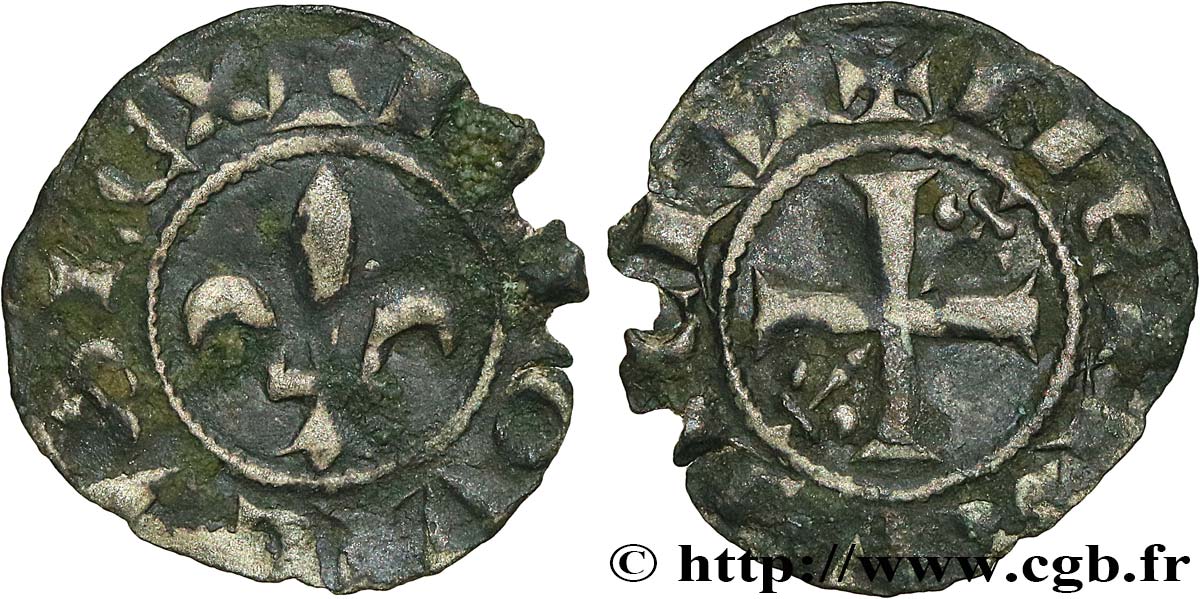 得先注册又得到批准才可以报价。
为了报价注册
. 客户应该得到公司允许,那种过程需要 48 个小时。别等出售结束那一天才登记。您报价的话等于您赞成买那物品,而且按« 保价 » 证明您接受
cgb.fr 因特网拍卖使用法
. 报价时只可以出全数值欧元总额。物品描述也说明销售结束时间,结束后出价都不会生效。 报价命令转达有时变动,等到最后秒钟增加否决的可能会。想多了解的话请注意
因特网拍卖常问
最高出价方将支付12%的不含税的拍卖费用

结束日期
2021/07/27 14:00:00
bry_684629
1049
您需要先登录才能出价
登录点击这里
关于品相的说明
Cette obole est frappée sur un flan large et irrégulier. Exemplaire recouvert d'une patine foncée avec des reliefs plus nets au revers qu'au droit
正面
---
背面
---
背面的说明书
Croix cantonnée aux 2 et 3 d'un lis.

评论
---
Type monétaire absent des ouvrages de référence et dont deux exemplaires ont été publiés par Marc Bompaire et Georges Danicourt, dans le BSFN de mai 2003, p. 86-91. Ces auteurs ont publié en 2003 (BSFN, mai 2003, p. 86-91) une remarquable étude consacrée aux deniers et oboles de Nîmes. Cette étude, principalement basée sur une exploitation rigoureuse des documents d'archives et sur des analyses métalliques, a permis de situer l'apparition de ce monnayage royal vers 1244-1247. On trouve des mentions du "nîmois" à Alès et Nîmes en 1244 et une trentaine de mention vers 1248-1249 dans les vigueries de Nîmes, Beaucaire, Vaunage et Alès. Le titre des deniers est fixé autour de 30 % et celui des oboles vers 27 %, ce qui correspond aux titres adoptés dans le système tournois de Saint-Louis.

历史细节
---
LOUIS DIT IX "SAINT LOUIS"
(03/11/1226-25/08/1270)
Son of Louis VIII and Blanche of Castile, born at Poissy in 1214, Louis IX ascended the throne in 1226 at the age of twelve. During the first fifteen years of his reign, the government of the kingdom was actually exercised by his mother, who fought successfully against the successive coalitions of feudal lords. By the Treaty of Paris in April 1229, Count Raymond VII of Toulouse finally abandoned the king the seneschal of Beaucaire and Carcassonne. The king of England, Henry III, who gave a hand to the rebellious barons, he was defeated repeatedly. Crusader in 1244, Louis IX left Aigues-Mortes in 1248, wintered in Cyprus and took Damietta in Egypt in 1249. Beat in Mansoura (February 1250), he had to leave Egypt and spent four years in Syria (1250-1254), to organize the struggle against the Turks. The second part of the reign was peaceful. King founded the hospital of Quinze-Vingt, built the Sainte Chapelle, reformed institutions and administration (progressive formation of parliament, creating great bailiwicks). He then took a stature European referee: between the pope and the emperor, among contenders great feudal estates, between the King of England and his vassals. The peace treaty of 1259 put an end to the "first hundred years war" conducted a century against the Plantagenets: Henry III of England renounced Normandy, Anjou, Touraine in, Maine and Poitou. It is recognized for vassal king for Guyenne and provinces were returned to him (Limousin, Périgord, Quercy, Agenois, Saintonge). He met for the second time in 1267 and went to Aigues-Mortes in 1270 to conquer the kingdom of Tunis. It is to this city that he died of the plague, August 25, 1270. Pious prince but imperative mood, St. Louis preserved its authority with him might have been wearing the Holy See. King and saint, he was canonized in 1297 and his century soon appeared as a golden age of medieval France. Under his reign, the University of Paris became the intellectual heart of Christianity, language and French architecture is diffused throughout Europe. While Frederick II, his contemporary, failed to revive the imperial mystique, with St. Louis the French monarchy took a leading position in Europe. "The King of France wrote Mathieu Paris, is the king of kings of the earth. "Now it was more than the Emperor, the image of Prince ultimate. This predominance and prestige would last until the end of the monarchy. Marguerite of Provence, married in 1234, Louis had six son and five daughters. The eldest, Louis, died in 1260, the second Philip, succeeded him under the name of Philip III.